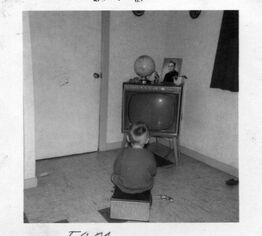 Candle Cove was broadcast in several different areas during its airing. Very little information can be gathered about how many exactly, as the show was locally produced and quite obscure.
The two most noted areas of broadcasting were, Ironton, Ohio (where it was produced), and Ashland, Kentucky. Support for the show from other studios and sources was small. It is also rumoured that there were reruns near New Windsor, Illinois.
Side Note:
Thrives and Laberge made the decision of continuing to air Candle Cove only in those areas, regardless of low popularity, debt, and the financial risk of losing funding and going bankrupt.
Ad blocker interference detected!
Wikia is a free-to-use site that makes money from advertising. We have a modified experience for viewers using ad blockers

Wikia is not accessible if you've made further modifications. Remove the custom ad blocker rule(s) and the page will load as expected.