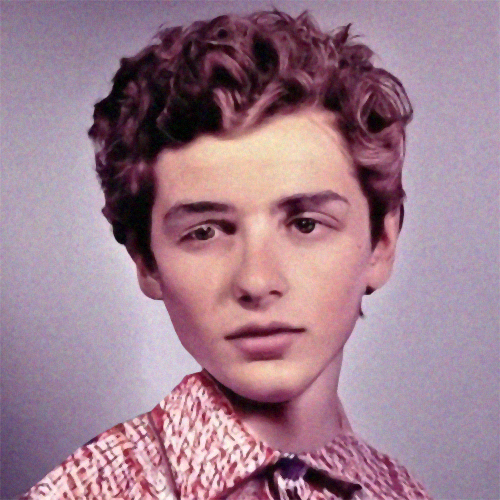 Jason Chambers (1950-?) was a set designer for Candle Cove. He joined the crew a few weeks before the first airing.
Biography
According to a note he supposedly left behind, during his early 20's, he had troubles making money and recurred to various low-paying jobs in order to pay rent for his apartment, including working at a diner and a market. After weeks of being unemployed, Jason came across an newspaper article, asking for helping hands at HeyKids Studios. Jason drove there and after turning down two other shows, he signed for Candle Cove. He had a great relationship with the others crew and cast members, despite the low salary. However, he became highly concerned about Emerson Grimes 's behavior and sanity. Despite this, he continued to work. 
However, due to Grimes's obsession with changing scripts for the ones of his own invention, the show grew darker and caused complainments from parents, causing the studio to threathen to cancel the show unless they changed its tone and raise ratings. Jason helped the writers to write an episode which almost everyone found enjoyable. The day of the production for that episode, Grimes destroyed the script and replaced with the one of the Screaming Episode, which involved puppets screaming, Janice crying and the sets being destroyed. The chaos and terror caused during the production of this episode caused Jason among many others to quit. 
Post-Candle Cove
Jason left Ashland and moved to Long Island to leave the terror in the past. The last that was know of him was from a note he had written in 1998, describing his work with Candle Cove and how the awful memories still haunt him.
Trivia
Ad blocker interference detected!
Wikia is a free-to-use site that makes money from advertising. We have a modified experience for viewers using ad blockers

Wikia is not accessible if you've made further modifications. Remove the custom ad blocker rule(s) and the page will load as expected.