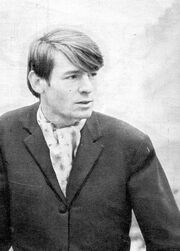 Mark Jenson (1948-1972) was an acting student who voiced Milo. People who remember his voice for Milo recall him sounding a lot like later voice actor Steven Blum.
Biography
He died during the recording for The Death of Milo, and is considered one of the earliest victims of the Candle Cove Curse.
Ad blocker interference detected!
Wikia is a free-to-use site that makes money from advertising. We have a modified experience for viewers using ad blockers

Wikia is not accessible if you've made further modifications. Remove the custom ad blocker rule(s) and the page will load as expected.