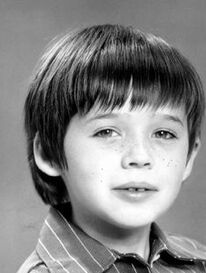 Nathanial Louis
 (born 1960) was the boy who played
Nathan
.
Biography
He became part of the show by winning a contest to be in an episode of Candle Cove. However, he was talented enough he was used in a couple other episodes later on, but not many.
He wore his own pirate halloween costume on the show, along with a couple other pirate costumes. What became of him after this or where he currently resides is not known.
Ad blocker interference detected!
Wikia is a free-to-use site that makes money from advertising. We have a modified experience for viewers using ad blockers

Wikia is not accessible if you've made further modifications. Remove the custom ad blocker rule(s) and the page will load as expected.