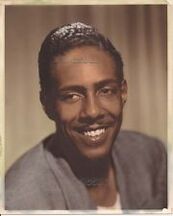 Norbert Danfield (born 1933) is the actor who voiced Bubba.
Biography
He is only listed in the credits of A Drastic Team Up, and was never mentioned since.
The screaming he did for the episode were very realistic, causing ridiculous gossip of murder, torture, and the like. However, Norbert himself proved himself alive, and dismissed the rumours as rubbish, but refused to talk about the show, stating only he was disappointed with the part he got, and felt he could have played a much larger role.
Ad blocker interference detected!
Wikia is a free-to-use site that makes money from advertising. We have a modified experience for viewers using ad blockers

Wikia is not accessible if you've made further modifications. Remove the custom ad blocker rule(s) and the page will load as expected.