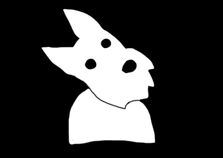 The Jolly Hounds, Milo's crew, were only ever shown in the episodes Milo, and A Drastic Team Up. Some members remained in the crew when Milo left, but some left. Most of them had no speaking roles.
Known Crew Members:
A few crew members were introduced, even fewer were mentioned again.
Former Crew Members:
Trivia
Many of the puppets were recolored and used in later episodes, or made into different characters.
It is uncertain what became of the rest of the crew after the episode A Drastic Team Up .
Ad blocker interference detected!
Wikia is a free-to-use site that makes money from advertising. We have a modified experience for viewers using ad blockers

Wikia is not accessible if you've made further modifications. Remove the custom ad blocker rule(s) and the page will load as expected.